Product code: P902
Tagliatella with Stone-milled wheat flour
Tagliatelle from Romagna prepared with pure stoneground flour and made through slow bronze die extrusion.
Ancient flour prepared only with Italian wheat that gives the pasta a unique flavour, an intense aroma and a rustic appearance.

  Cooking: 3/4 min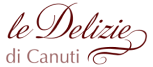 Product information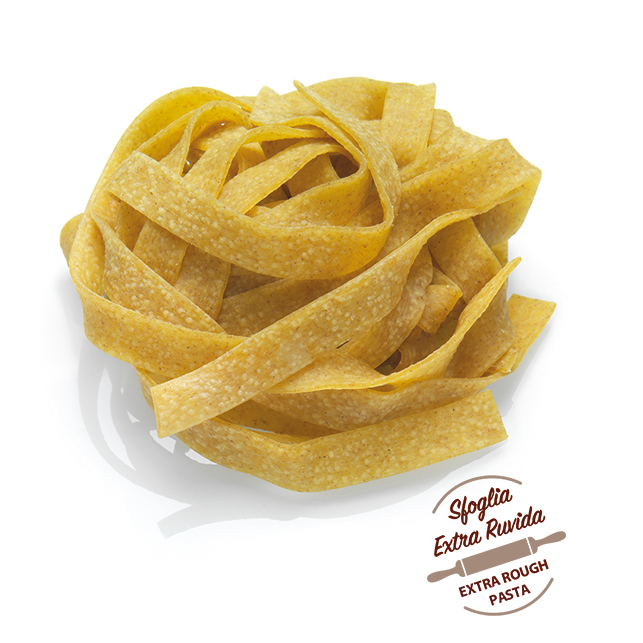 Pasta ingredients: Type "1" pure stone-milled wheat flour PETRA brand, barn eggs.
Weight per piece/nest: 35g
Sizes: 8mm
Yield after cooking: 70%
Recommended portion: 100g
Portions per box: 15
Product information
Pack and packaging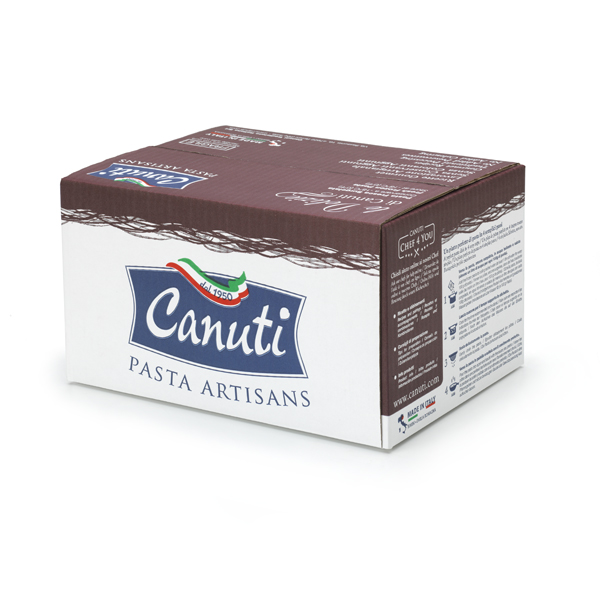 Packing/Packaging: 
Carton box of 1,5kg
Strong cardboard, suitable for low temperatures
On each bag, complete information about the product and conservation
Product preparation tips
Multilingual labelling, with product image and rich in technical information
Pack and packaging
Chef's suggestions
Perfect
   
Recommended
   
Good
   
Possible
   
Not recommended
   
Chef's suggestions